Vienna Airport (VIE)
Use this website to quickly find the most important information about Vienna International Airport: Flights, Departures, Arrivals, Parking, Car Rentals, Hotels near the airport and other information about Vienna Airport. Plan your travel to VIE Airport with the information provided in this site.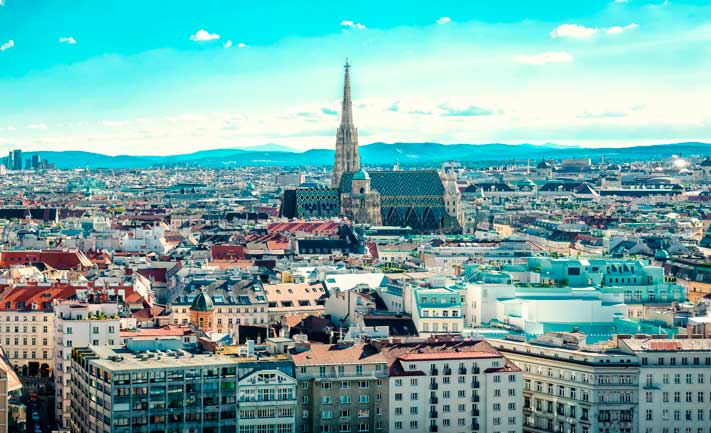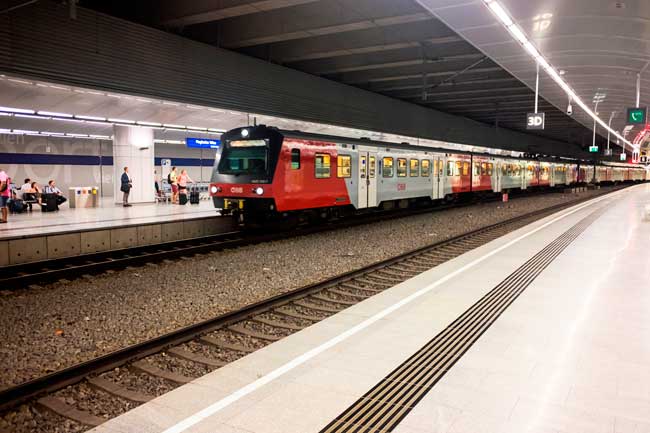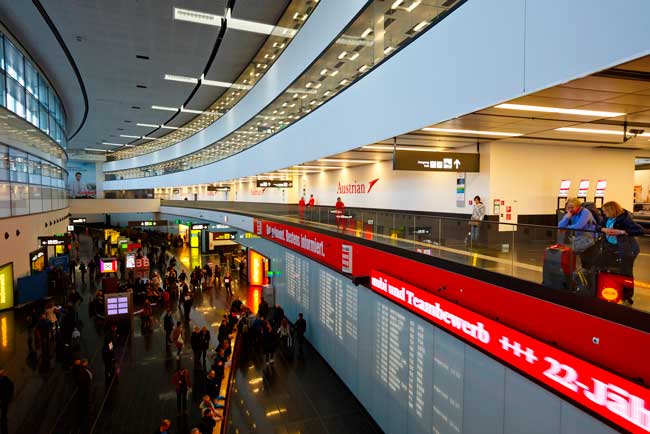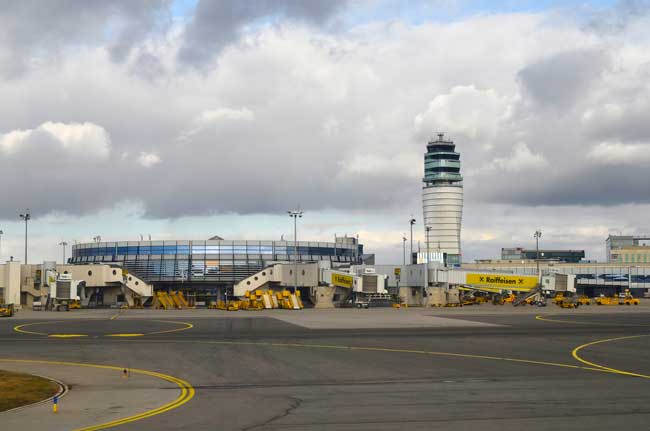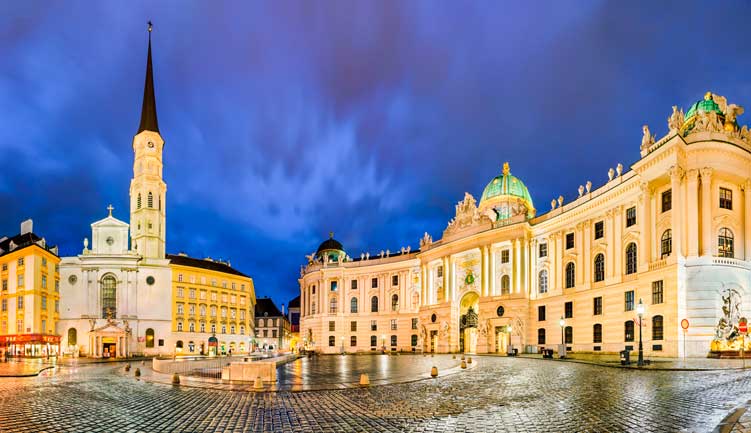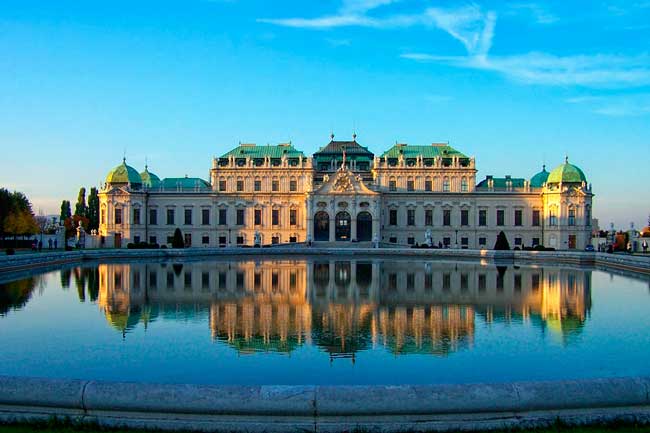 Vienna International Airport (IATA: VIE, ICAO: LOWW), in German Flughafen Wien-Schwechal, is the main and largest international airport in Austria, located in Schwechat, 18 km southeast of its capital, Vienna.
It serves Vienna and many Austrian cities, as well as being a major gateway for some neighbor countries such as the Czech Republic, Poland, Hungary, Slovenia and Slovakia. Plus, it is a hub for Austrian Airlines, Eurowings, Niki, and for long-haul flights to North America, Africa and Asia.
Vienna Airport is the main gateway of Austria and some neighbor countries (the Czech Republic, Poland, Hungary, Slovenia and Slovakia).
Vienna Airport registered a total flow of 23,352,016 passengers in 2016.
Vienna Airport has a 3-level passenger terminal, divided into Terminal 1, Terminal 1A and Terminal 3 on its first level (check-in counters). There is available a free shuttle bus to transfer between concourses. See the terminal distribution as follows:

- Underground level: Ground Transportation Centre plus parking.

- Ground level: Arrivals Hall and Baggage Claim area.

- First level: Departures and check-in hall, where check-in counters are distributed into Terminal 1 (151-199), Terminal 1A (111-132) and Terminal 3 (301-399) respectively.

- Second level: Access to B, C, D and G gates.

- Third level: G gates.
Vienna Airport offers the following services to passengers:

- ATMs
- Information desk
- Free Wi-Fi internet access
- Bulky luggage
- Currency exchange
- Lost & found
- Meeting points
- Customs office
- Supermarket
- Toilets
- Baby change facilities
- Disabled facilities
- Lost property office
- Luggage storage
- Customs Tax Refund
- Prayer room
- Visitors deck
- Police station
- Mobility and Family Service
- Id Cards
- Pharmacy
- Smoking allowed zones
- Lounges
- Family Fun Gate
- First Aid station
- Shops
- Restaurants
- Relaxation room
The following means of transport are available at Vienna Airport to get to the city centre:

Bus: By Vienna Airport Lines and Air-Lines (Blaguss) lines. (more information)

Train: By S bahn and City Airport Train (CAT). (more information)

Taxi: Get to Vienna downtown within 20 minutes. (more information)

Car rental: Hire a car through our search engine or in the Car Rental Centre. (more information)
Contact Information
Find below several contact information regarding Vienna Airport:

Address:
Einfahrtsstrasse
Schwechat, Upper Austria, 1300
AUSTRIA

Phone:
+43 1 7007 32300
ombudsstelle-sicherheit@viennaairport.com
About Vienna
Vienna, in German Wien, is the largest and capital city of Austria with a total population of 1,867,960 inhabitants. It is the cultural, political and economic centre of Austria. Given its strategic location, close to the borders of Slovakia, Hungary and Czech Republic, it is part of the Centrope border region. The city has several nicknames such as "The City of Music" and "The City of Dreams", due to its legacy on both music and psycho-analyst fields. Its historical city centre was designated in 2001 as a UNESCO World Heritage Site; then, in 2017, as a World Heritage Site in Danger.
While your visit in Vienna, you shouldn't miss the palaces of Hofburg and Schönbrunn, among other sites such as the Riesenrad in the Prater. Vienna features for its wide offer regarding cultural activities like museums: There are more than 100 art museums. Albertina, Belvedere and Leopold Museum, are worth to see. You can also visit classic composers' residences and its graves, such as Beethoven's and Mozart's memorial graves at the Central Cemetery in Vienna.